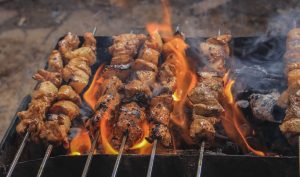 Photo by samer daboul from Pexels
If you have been around me long enough, you might know I love cooking. Furthermore, this blossoms into my love for feeding people so the two kind of nicely go together, don't you think?
Now, one of the things I still would love to d is go to a proper cooking class (not to mention an actual cooking school) to learn not only about flavors and what works together with what, but also to learn techniques.
One humongous reason to support this is that I almost chopped my index finger off the other day… the scar is pretty thick and visible still while this happened a good month and a half ago.
Now mind you, I don't cook that many things well. As I'm now in a kitchen I can truly call my own, I have started experimenting again. Loving it! For example.. any type of beans? BLEH!!! Not on my watch as the texture of beans just isn't what I can say wauw about.
Till I got a can of beans as a present (yeah, I hear you thinking.. who gives beans as present? Leave this bit alone please!! :D). And one day looking in my cupboard that was the only thing left, with a can of pasta sauce. Well then, looking up recipe it was and let me tell you. DELICIOUS! I still voluntarily wouldn't buy the beans, but at least now when I get a can of bean I know one thing I can do with it!
Every time I was going to NYC, I looked for cooking classes I could attend. Like these at this institute. Would absolutely love to be able to learn more about good tasting food in general but also would like to know why butter makes everything better!
So that was it on cooking delights! What's your experience with food and cooking?