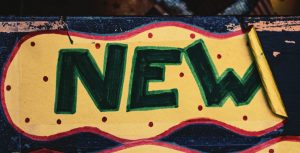 Thirst for new developments
Picture this: it's April 2016. The scene is set: Kingsday in city center – Pop of Flavor is born. Combining my passion for feeding people, popcorn and getting into something totally new, totally fresh. The night before Kingsday, my popcorn machine arrived. All shiny and sparkly. Can you tell I was in love?
Fast forward to today. I can now say, that I had no idea what I signed up for at that time. Hard work, dedication it takes to maintain and to also bring new things to life. Would I have done anything differently? No. Because it is through working the machines, doing the actual grunt, sweat and grind that the company was founded.
Now here's the challenge that I can't seem to solve. Before presenting the challenge, let me set the scene:
We live on an island that is largely dependent on import.
Money money money.. (hear this as a song).
Knowledge gap on certain items. Think of for example humidity making popcorn soggy.
What's the challenge? PACKAGING. That's it: nothing more nothing less. As you can see here, we have had different packages when we started:
and
The only one which can keep them fresh for 3 days or more is the plastic. But we want to move away from the plastic as that's a one-use plastic bag and that's pollution. Right? We even designed our box which we are very very VERY proud of, but we can't use them yet because who would want soggy pops?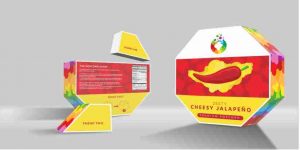 And that's where innovation needs to come in. Or creativity. Or better yet: both! There's a thirst for new developments in this area and having the criteria as can be seen above makes it even more challenging to solve.
Does any of you have the magic answer? If so, let's talk! Please send me an email and we'll see where we can go. Any other comments – feel free to leave them below!